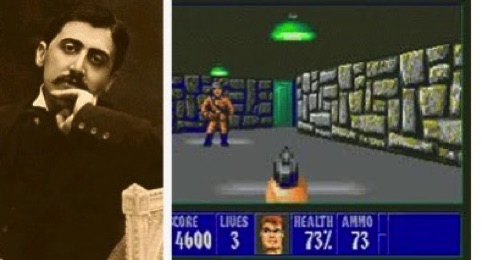 What's Happening:
"Impossible But True (in a tavern!)"
We had a great time putting on "Impossible But True" at Franklin 820 in Brooklyn in April and May. IBTT is a musical that affirms that it is WE who make history and who decide what is possible. It is also a retelling of the "Rip Van Winkle" story, so it is especially relevant for theaters in the Hudson Valley.
The newest version has been rewritten to take place immersively in a tavern with 9 actors. It includes several new scenes and 2 new songs. We had a fantastic cast directed by Cailîn Heffernan (SDC). I am looking for other opportunities to do the show (especially in taverns or tavern-like theaters or restaurants).i
The Proust Virus
Dan is working with Christopher Noffke to organize the next step after an informal table read/sing took place in early March. Thanks to all who participated!! For more, visit the page on this website, and, for more songs, our Soundcloud page:
"Mondays with Ybor City"-- happened!
Anita Gonzalez and I,(writers) together with Sara Rademacher (director) held a productive developmental workshop every Monday afternoon, concluding with a working performance open to the public, on:
Monday, Jan 22, 7pm-8
Monday, Jan 29, 7pm-8
Monday, Feb 5, 7pm-8
Monday, Feb 12, 7pm-10 (Full performance of the show)
Look for more from this show later this year or next year!
To get a feel for the show, visit our website: http://www.yborcitythemusical.com
_____________________________________________________________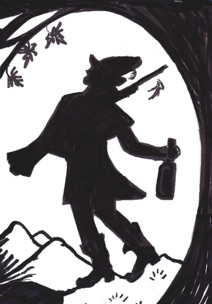 August 24 8-12pm
Dan Furman Jazz Trio
@Cleopatra's Needle
2485 Broadway, Manhattan
No Cover Charge. Jazz singers welcome!
June 9 7pm
w/ Rev. Mary: The Lady in Black
(featuring Rev. Mary Micari)
@Don't Tell Mama
343 W 46th St, Manhattan
$15 Cover ($10 for MAC members) (+ 2 drinks)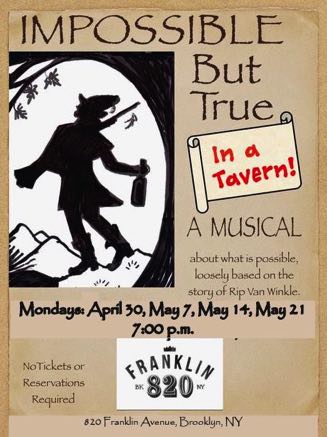 Sundays in June and July
5-5:45pm
Jazz Vespers
@Church of Heavenly Rest
1085 5th Ave, New York, NY
All are welcome. "Come as you are"
(Informal dress is not a problem)