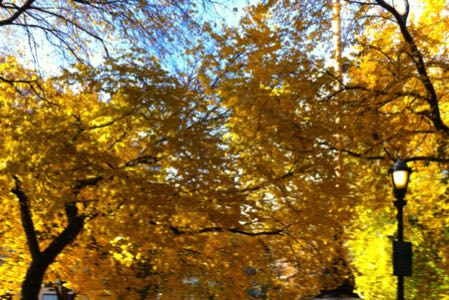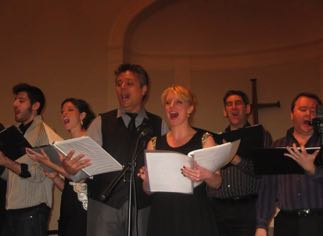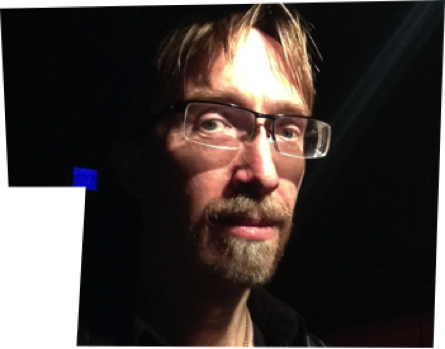 Clockwise spiral from top left: "Ybor City" at U of MI, Dan, Primordial Jazz Funktet, Autumn on Flatbush Ave in Brooklyn, "Impossible But True" cast in Tarrytown, Dan at piano and with Puddles the Clown at "Sleep No More."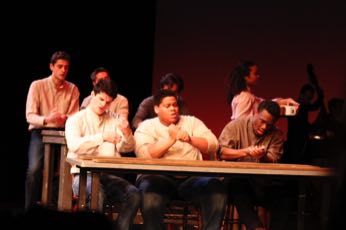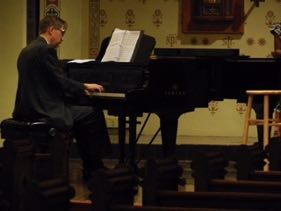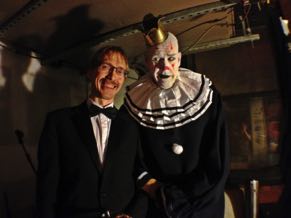 Dan hails from Old Hickory, Tennessee (just outside Nashville). He began playing piano and composing music at an early age and went on to study composition and jazz piano at Oberlin Conservatory. After moving to New York in 2003 to play jazz, he began writing for music theater as well. He spent four years in the BMI Lehman Engels Musical Theater Workshop.
Furman is Artistic Director of Brooklyn Tavern Theater, which puts on original musicals in taverns in Brooklyn and beyond. He is composer/lyricist/bookwriter of "Impossible But True," and composer and lyricist for Ybor City (with Anita Gonzalez, bookwriter) and Sign In the Six O'Clock Sky (with bookwriter Arnold Schulman).  He is currently developing "The Proust Virus," a musical about video game characters who come to life when Proust is uploaded into their game, and "The Joe Hill Revival," an updated vision of the legacy of labor activist Joe Hill. The Joe Hill Revival premiered in Sept/Oct 2021 at Rustik Tavern in Brooklyn.
Dan lives in Brooklyn with his wife, neuroscientist Kim Allen. He works in Manhattan as a jazz pianist and music director/accompanist.
To Contact Dan:
danfurman@aol.com
718-213-8885