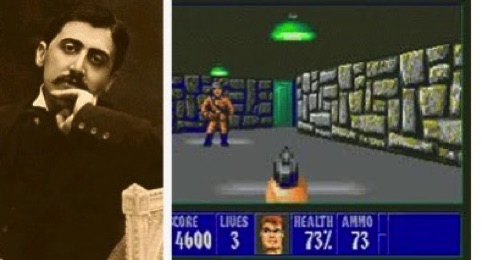 What's Happening:
"Mondays with Ybor City" is happening in early 2018!
Come to our workshop! We have pretty much cast all the actors, who will be learning and working with sections of the show every Monday afternoon, concluding with a working performance open to the public:
Monday, Jan 22, 7pm-8
Monday, Jan 29, 7pm-8
Monday, Feb 5, 7pm-8
Monday, Feb 12, 7pm-10 (Full performance of the show)
We'd love to see you at any of the workshop and hear your thoughts!
To make a reservation for one of the Mondays,
you can fill out this form
@ the beautiful Punto Space: 325 W 38th St, New York, NY 10018
To get a feel for the show, visit our website: http://www.yborcitythemusical.com
The Proust Virus
Dan is working on several new songs for a rewrite of "The Proust Virus" and is working with Christopher Noffke to organize an informal table read/sing with available actors sometime in early spring.
"Impossible But True In a Tavern" was performed at Franklin 820 in Brooklyn on October 24th!
"Impossible But True" is a musical that affirms that it is WE who make history and who decide what is possible. It is also a retelling of the "Rip Van Winkle" story, so it is especially relevant for theaters in the Hudson Valley.
The newest version has been rewritten to take place immersively in a tavern with 9 actors. It includes several new scenes and 2 new songs.
We're hoping to do a weekly run at a bar in Brooklyn in 2018.
_____________________________________________________________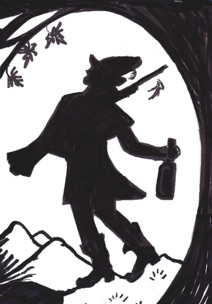 May 5 8-12pm
Dan Furman Jazz Trio
@Cleopatra's Needle
2485 Broadway, Manhattan
No Cover Charge. Jazz singers welcome!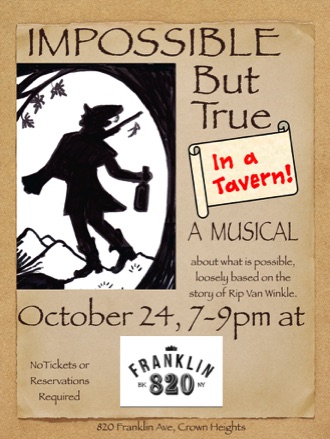 Jan 22, 29, Feb 5, 7-8pm
Feb 12, 7-10pm
Mondays with "Ybor City"
@Punto Space
325 W 38th St, New York, NY 10018
Feb 18 Time TBA
w/ Granny's Blu-mers
(featuring Mary Micari)
@West End Lounge
955 West End Ave, New York, NY